---
LUIGI IN SUPER MARIO 64 -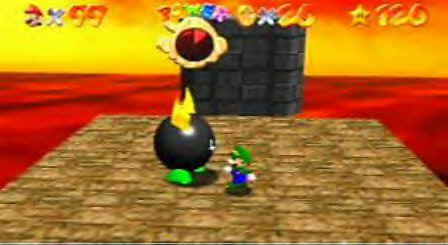 ---
SONIC AND MARIO
IN THE SAME GAMECUBE GAME?
GOOD NEWS FOR SONIC/MARIO FANS!
---
GET THE MARIO MASK IN
THE LEGEND OF ZELDA: MAJORA'S MASK
FIRST GET ALL THE MASKS
THEN DEPOSIT 1,000,000 RUPEES INTO THE BANK
AFTER THAT TALK TO THE BANKER AND HE'LL GIVE YOU A MASK VOUCHER
GIVE THE MASK VOUCHER TO THE MASK GUY YOU MET IN THE BEGINNING OF THE GAME.
HE'LL GIVE THE MARIO MASK
THE MARIO MASK TRANSFORMS YOU INTO MARIO
---